Back to results
Lifetime Guarantee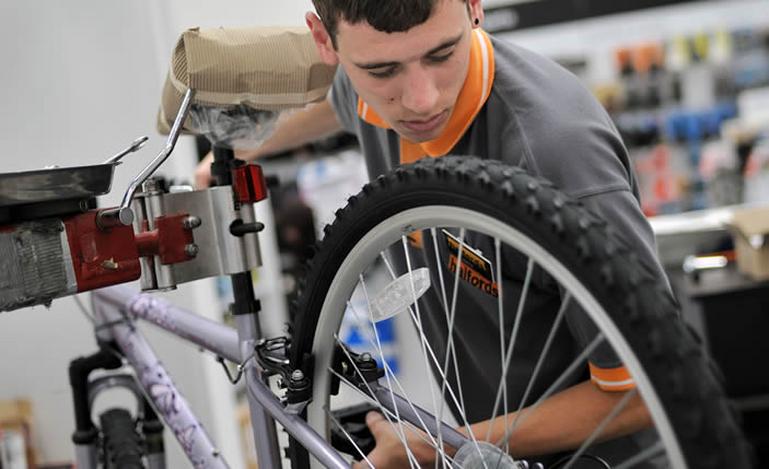 Halfords Limited Lifetime Cycle Guarantee*
This warranty applies to all bikes purchased from the 1st January 2018. For bikes purchased before then please refer to our previous warranty here.
Here at Halfords we take pride in the bikes we design, build and sell and are happy that all of our bikes are of the highest quality. That's why we offer a Limited Lifetime Warranty on the frame and rigid forks of all Halfords and Halfords exclusive brand's for the original owner. This means that whether you purchase an Apollo, Boardman, Voodoo, Carrera, Indi or Pendleton from Halfords, we will replace the frame and/or forks free of charge if there is a manufacturing defect for the entire time you own the bike. On top of this, we also cover all other components on the bike for 1 year unless the manufacturer states otherwise.
What's covered?
Manufacturing defects. This is where a component fails or shows sign of failure caused by poor manufacturing from the factory. (Had a failure that's not a manufacturing defect? Scroll down to read about "crash replacement")
What's not covered?
It's important to understand that all components are subject to "wear and tear", frames and forks included. This is where a component has simply done what was expected of it and has worn out or failed through general use of the part. Commonly you'll find parts such as chains, cassettes, brake pads and tyres subject to wear and tear more than other parts. Your warranty will be also be void if the bike is modified or altered in a way that affects the geometry of the bike and/or puts unnecessary stress on the bike.
Paintwork:This has a 2 year warranty as after 2 years it's going to be hard to tell what's "wear and tear" through normal use and what's a defect in the paintwork. We are comfortable that if there is an issue with how the bike has been painted it will show itself within the first 2 years of ownership.
Suspension forks:These have a warranty from the manufacturer that's normally 2 years but double check in your user manual or with the manufacturer if you are unsure.
Other components:Most components will usually carry their own warranty ranging from 1 year upwards depending on the brand. Check in your user manual or with the manufacturer if you are unsure.
Failure of components caused through misuse, lack of servicing and/or care: Looking after your bike is important; keep it clean, well serviced and use it for what it's intended for. If you push a bike past what it was designed to do then failures will be more likely and not covered under your warranty.
Electric components:These again, will carry their own warranty usually between 1 year and 2 years depending on the brand. Check in your user manual or with the manufacturer if you are unsure.
Need to make a warranty claim?
If you find yourself needing to make a warranty claim then please return your bike in its current state back to any Halfords store. If the bike was purchased online or you are unable to make the journey to store, please contact our customer support team here. Please do not try and repair any damage that may have occurred as this can affect our warranty assessment. Our stores, with the help of our quality team, can assess your bike and find out what caused the failure and find a solution.
We will replace the frame/fork with a model that is either like for like or an upgrade to the previous model for the first 2 years of ownership. After 2 years, we will offer a replacement of the next best frame on offer at that time. Due to model year changes; component compatibility, design and geometry may vary. Where we cannot offer a replacement frame/fork we will replace the bike with a new model of similar retail price value. There is no refund or vouchers given in exchange.
View our Store Locator
Crash Replacement
Sometimes accidents happen. If you find yourself in a position where the frame or forks need replacing we will be happy to offer you the parts at a reduced price plus the labour to fit them on return of the damaged frame and /or forks. We will offer the closest available product at the time of claim as per our warranty replacement above.
*Please see our T&C's for more information here
Contact Customer Support